Food allergies and gut issues have been linked to Meniere's disease.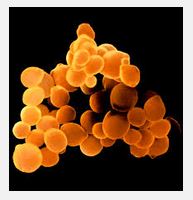 This is one of several possible causes you can correct or eliminate in your life. Studies have shown that up to 30% of Meniere's sufferers have food allergies and/or intolerances. Intolerance to gluten and candida overgrowth are common.
The gut has more neurons than the central nervous system and the bowels are where serotonin is stored. The proliferation of chemicals in foods and the environment that destroy good gut bacteria is having an effect on human health in many ways. Meniere's disease is one possible result in some people.

Watch the video below for more on food allergies and gut issues.
Click here to read Managing Meniere's Disease
Click here to read The Need for Balance – Dealing with the Causes of Meniere's
More in depth, detailed articles on gut health and Meniere's:
Help other Meniere's sufferers. Do you have experience with Meniere's disease and gut issues, food allergies or intolerances? Tell us all about it using the comments boxes below or email Mike at meniereshelp@gmail.com
References/Further reading:
https://pubmed.ncbi.nlm.nih.gov/20713244/
Tags:
Beating Meniere's Disease
,
candida albicans
,
cure
,
dizzines
,
Food Allergies
,
food intolerances
,
gut bacteria
,
gut issues
,
imbalance
,
Inner Ear
,
Meniere's Disease
,
Meniere's Disease Triggers
,
Meniere's treatment
,
Menieres disease and food allergies
,
Menieres Syndrome Triggers
,
Relief from Meniere's symptoms
,
Tinnitus
,
Vertigo