Can L-lysine reduce the symptoms of Meniere's Disease?
Table of Contents
Anti-viral treatments and L-lysine for Meniere's disease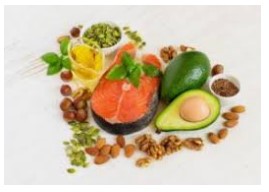 One of the many possible root causes of Meniere's disease is thought to be viral in origin.
Because of the relative success of various anti-viral treatments in some people this belief has held ground over many years.
If you have ever had a cold sore, the virus can show up in your blood test, so the study done in Hokkaido Japan showing that high numbers of Meniere's sufferers have this present appears slightly flawed.
That said, viral infections are a possible cause to check for and rule out. It does have to be said that at least some people contact Meniere's Help and say Valtrex has helped them reduce their symptoms.
The same cane be said of L-lysine.
L-Lysine Study: Recovery of Hearing in Meniere's Disease after Antiviral Treatment
According to a study published in the American Journal of Otolaryngology published in 2014, 'Recovery of Hearing in Meniere's Disease after Antiviral Treatment,' "Out of thirty one Meniere's patients hearing was improved in twelve and not improved in nineteen of those patients.
Complete control of vertigo was achieved in those patients with improved hearing. It may be important to note that the duration of Meniere's in the group with hearing improvement was shorter (2.4 years) than the group with no improvement (5.5 years)."

Valtrex (valacyclovir) -anti viral medicine
Valtrex (valacyclovir) is an antiviral drug. It slows the growth and spread of the herpes virus to help the body fight the infection. Valtrex will not cure herpes and will not prevent you from spreading the virus to other people. However, this medicine can lessen the symptoms of an infection.
Moreover, Valtrex may also harm your kidneys. This effect is increased when you also use certain other medicines, including: antivirals, chemotherapy, injected antibiotics, medicine for bowel disorders, medicine to prevent organ transplant rejection, injectable osteoporosis medication, and some pain or arthritis medicines (including aspirin, Tylenol, Advil, and Aleve).
Valtrex or valacyclovir is what is known as purine nucleoside class of drug. Purine nucleosides are antiviral agents that have selective activity against herpes simplex virus types 1 (cold sores) and 2 (genital herpes) and varicella zoster virus (chicken pox).
The purine nucleoside molecule is converted to a monophosphate by viral thymidine kinases. The monophosphate is then converted to diphosphate and then into a triphosphate form by cellular enzymes.
The triphosphate form blocks the replication of viral DNA by inhibiting viral DNA polymerase and terminating the growing viral DNA chain.
Other drugs may interact with valacyclovir, including prescription and over-the-counter medicines, vitamins, and herbal products.
Possible side effects of Valtrex include:
confusion, aggression, feeling shaky or unsteady
hallucinations
problems with speech
a seizure (convulsions)
kidney problems–little or no urination, painful or difficult urination, swelling in your feet or ankles, feeling tired or short of breath.
fever, pale skin;
unusual bleeding (nosebleeds, bleeding gums)
red or pink urine, little or no urination
red spots on the skin (not related to herpes or chickenpox)
feeling weak or tired
stomach pain, bloody diarrhea, vomiting
swelling in your face, hands, or feet
More common side effects are:
nausea, stomach pain
headache
rash
tired feeling
Perhaps a much safer natural alternative to Valtrex and other synthetic anti-viral drugs, and one with little to no known side effects is L-Lysine.
Using L-lysine for Meniere's Disease
L-Lysine is a natural essential amino acid that the body uses to build proteins, the same protein building block that helps treat cold sores and can also help fight cancer.
In fact L-Lysine also benefits the brain and gut. Gut issues are also linked to Meniere's disease. Low lysine levels have been found in people with Parkinson's, hypothyroidism, kidney disease, asthma, and depression.
L-lysine is an essential amino acid, meaning it is necessary for human health, but the body cannot make it. You have to get L-lysine from food or supplements.
Foods high in L-lysine include:
meats
sea food
eggs
yogurt
legumes
potatoes
tomatoes
beets
avocado
Spirulina also has high amounts of lysine.
Viruses need arginine – another amino acid – to reproduce, but several studies have found that l-lysine blocks arginine activity. This can help prevent viruses spreading, or reduce the length of infections.
L-lysine is known to be particularly effective at tackling the virus that causes cold sores, herpes simplex 1, so could it also help with viral ear infections?
There's an increasing amount of anecdotal evidence that taking l-lysine can help relieve the symptoms of Meniere's disease such as vertigo, tinnitus, or pain and pressure in the inner ear.
The evidence may be "anecdotal" but do not let that discredit the possibility that it may help. Anything helping any health condition that is natural will always be labelled "anecdotal" because giant pharmaceutical companies will never pay for test or studies.
Nature cannot be patented so there is no chance on monopolizing the market. The big money for studies, trials and tests will only go to pharmaceuticals that can be patented. This is the way the medical "industry" works.
If either valtrex and other anti viral medications or L-lysine work in a Meniere's patient then that would suggest that indeed, in this particular case a virus is persistently present.
This would mean the regular use of either valtrex or L-lysine would be needed. Chose wisely which one you would use.
Bottom line, it is an elimination process when trying to find your individual root cause and dealing with it. When considering possible causes of your Meniere's symptoms herpes should be one of the several possible root causes checked for.
If you found this article and site useful Click here to support Meniere's Help paypal.me/menieres
Help other sufferers. Do you have experience with L-lysine for Meniere's disease?
Tell us all about it in the comments box below or email Mike at meniereshelp@gmail.com
References/Further reading/references:
https://pubmed.ncbi.nlm.nih.gov/20929532/
Tags:
Bottom Line
,
Checks
,
Cold Sore
,
Doctors
,
Elimination Process
,
Herpes
,
Herpes Virus
,
Meniere Disease
,
Meniere S Disease
,
meniere's
,
Meniere's and Nutritional Supplements
,
Meniere's and Vitamins Supplements
,
Meniere's Disease
,
meniere's disease and valtrex
,
Meniere's Syndrome
,
Relief from Meniere's symptoms
,
Signs Of Viral Infections
,
Valtrex
,
Viral Infection
,
Vitamin Supplements and Meniere's Disease
,
Youtube Videos