Welcome to Meniere's Disease Help .
Welcome to Meniere's disease help.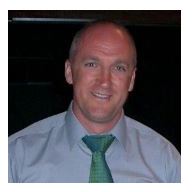 My name is Mike Spencer. I have over two decades association with Meniere's and I have been involved in supporting Meniere's disease sufferers since 2004.
I have also been completely free of Meniere's since 2012. Prior to that I managed my condition and lived 10 years 95% symptom free.
You can read how I did that by clicking the tab at the top of the page or click this link: 'Mike's Meniere's story'.
Meniere's disease help aims to help you do the same.
The Meniere's disease help site can be found here: Menieres-help.com . There you will find over twenty pages of in depth, positive information and solutions for dealing with Meniere's disease.
This site is used for updated information related to Meniere's, such as new articles, news, success stories, research, medical studies and clinical trials. All aimed at helping you the sufferer either manage your Meniere's symptoms or eliminate the condition from your life.
Meniere's Help is dedicated to bringing positive information, a deeper understanding of this idiopathic condition and resources to Meniere's sufferers.
Please browse through the main site and find a wealth of information about this condition and always keep in mind that we now know that NOBODY (pre-invasive, destructive surgery) has to live with Meniere's.
To think anything else is an outdated and incorrect view, but sadly a view that still prevails throughout the medical community.
All contributors and friends of Meniere's Help have lived through Meniere's themselves, overcome the condition and have been supporting other sufferers and helping them do the same since before 2004.
At the time of writing this message, I have now been researching and writing on the subject of Meniere's triggers and underlying root causes for over 7 years and continue to do so.
Every year it gets clearer and easier as to how to rid yourself of Meniere's. 1000's of sufferers who have contacted us over the years and were able to free themselves of all their symptoms stand in testimony to this fact.
There is no one single magical silver bullet to deal with your symptoms, but with enough knowledge you can find what matches your individual case. Every case is slightly different and there can be several possible root causes and many contributing factors.
This blog has over 100 posts and articles dating back from 2008 through to today and the main website has over 20 pages.
You can learn how to manage your symptoms and you can learn how to eliminate Meniere's from your life completely.
In both cases, gaining the knowledge available is not enough. You must use that knowledge and act accordingly, taking appropriate action in your own individual case. Always remember we are here to help so never hesitate to email us at meniereshelp@gmail.com
The common theme throughout the Menieres Help site and this blog is that you can, not only live symptom free but also with effort find your root cause and eliminate it from your life altogether, therefore ridding yourself of Meniere's completely.
You CAN get your life back. This has been done by thousands  (to our knowledge alone), and is being done all the time.
So read through the main site, this blog and/or read 'Managing Meniere's Disease' and The Need for Balance, get informed and get your life back.  Arm yourself with knowledge and most importantly TAKE ACTION. Knowledge is useless unless you use it.
Use the search box on on this page to find what you need, search our archives and popular posts or contact Mike at meniereshelp@gmail.com. If you have Meniere's, we know exactly what you are going through. You will usually receive a reply within 2 hours, rarely more than 24 hours.
If you are a doctor or health professional we welcome any input, discussion or debate. Our 100% confidence in the positive message that everyone can overcome Meniere's** comes not only from our own personal experience but  most importantly the experiences of multiple thousands who have contacted us over the past 12 years and continue to do so.
Mike Spencer
Founder of Meniere's Disease Help
Click here to read Managing Meniere's Disease – How to Live Symptom Free
Click here to read The Need for Balance – Dealing with the Causes of Meniere's
Click here to read Meniere's Help Reports ten part series self help guides.
** This statement does not apply to those who  have had destructive surgery.**