Neurocranial restructuring for Meniere's disease and vertigo
Table of Contents
Neurocranial Restructuring, also known as NCR is a treatment that has been around for well over a decade now and is a powerful therapy in physical medicine.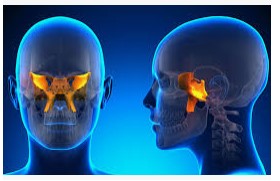 NCR is similar to cervical spine chiropractic treatment in that it concentrates on the muscular skeletal aspect of the body as an holistic solution to Meniere's disease or vertigo.
Neurocranial Restructuring is a manipulative craniosacral procedure that works directly on the primary cause of neuro-musculoskeletal dysfunction – a misaligned skull.
Like an earthquake, NCR unlocks the binding pattern in the skeletal system and causes the body to shift into its original and optimal design: head, neck and spine in proper alignment.
By correcting the causes of dysfunction, rather than just treating symptoms, like pain, NCR produces permanent, cumulative changes to the skull, spine, pelvis and nervous system.
Consequently, unlike other physical medicine techniques where you need maintenance visits for lasting treatment effects, each new NCR series takes you to a new level of functioning. As treatment progresses, life gets better and better.
We had one gentleman this week who combined NCR and supplementation. He was so happy that he requested that we put some information on the website, "even if helps just one person" to quote him.
While it is true many people are living symptom free from strengthening their immune system with the correct quality supplements and this allows our own immune system to take care of the inflammation causing the build of fluid in the inner ear.
It is neither a cure nor a treatment. If you have Meniere's as a result of skeletal muscular problems in the back and neck area etc then NCR (seen in this video) may actually tackle your root cause.
Around the 6 minute mark there is a patient who had Meniere's Disease and Vertigo. In this video it mentions:
Neck pain
Whiplash
Fibromalgia,
Back pain
Fatigue
Dizziness
NCR is said to successfully improve many conditions including other conditions related to Meniere's disease and vertigo. These include:
Ear infection, acute & chronic,
All of these have been are often claimed to have a correlation with Meniere's Disease from different sources.
NCR is reported to allow patients with many conditions come off of medication after years of reliance of painkilling drugs.
Neurocranial Restructuring was created by an American, Doctor Dean Howell. His website states: "In natural medicine, there are three modes of treatment: 1) nutrition, environment, and lifestyle; 2) detoxification; 3) musculoskeletal." A mantra that very much echoes similarly to what we have been saying at Meniere's Help for 16 years.
Here is an excellent video about a unique Neurocranial Restructuring (NCR) method. You may find it worth investigating, especially if you have sinus trouble or persistent slight tinnitus that won't go away despite living otherwise free of all the other symptoms.
Neurocranial Restructuring: Video
If you found this article useful Click here to support Meniere's Help paypal.me/menieres
Click here to read Managing Meniere's Disease
Click here to read The Need for Balance – Dealing with the Causes of Meniere's
Help other sufferers.
Do you have experience with Neurocranial Restructuring ?
Let us know all about it in the comments box below or email Mike at: meniereshelp@gmail.com
Further reading:
Tags:
Back Pain
,
Chiropractor
,
Correlation
,
Dizziness
,
Fatigue
,
Gentleman
,
Immune System
,
Inflammation
,
Inner Ear
,
Meniere Disease
,
Meniere S Disease
,
meniere's
,
Meniere's and Nutritional Supplements
,
Meniere's and Vitamins Supplements
,
Meniere's Disease
,
Meniere's Disease and Neurocranial Reconstruction
,
Meniere's Syndrome
,
Muscular Problems
,
Ncr
,
Neck Pain
,
Neurocranial Restructuring
,
Posture
,
Relief from Meniere's symptoms
,
Restructuring
,
Root Cause
,
Sinus Trouble
,
Sinuses
,
Supplements
,
Tinnitus
,
Vertigo
,
Vitamin Supplements and Meniere's Disease
,
Whiplash