Surgery for Meniere's Disease
Are you considering surgery for Meniere's disease ?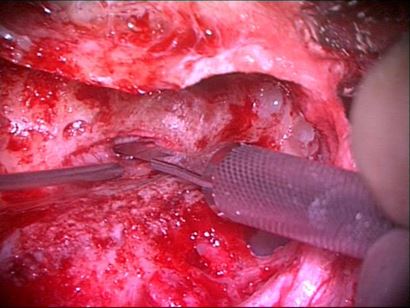 I have just posted part 6 of my own story (click the Mike's Meniere's Story tab at the top of the page to read).
Discussed are surgical options for people with Meniere's Disease, such as an endolymphatic shunt implant and vestibular nerve section, and the implications.
Unfortunately, in my case surgery wasn't successful. However, within a year of the failed surgery I was able to live free from 95% of the symptoms of Meniere's disease for 10 years. The surgery was in 2001.
In addition to this, since 2012 I have been completely free of Meniere's disease. It is now 2020.
Surgery for Meniere's disease is indeed an option. For most, a last resort. But there may more ways to beat this condition, whether it be by managing your symptoms enough to live a normal life again or freeing yourself completely by finding and dealing with your own individual root cause(s).
Click here to read Managing Meniere's Disease – How to Live Symptom Free
Click here to read The Need for Balance – Dealing with the Causes of Meniere's
Have you had Surgery for Meniere's?
Help other sufferers. Do you have experience with surgery for Meniere's ?
Tell us all about it in the comments box below or email Mike at meniereshelp@gmail.com
Further reading: