Stress And Meniere's Disease -New Study
Table of Contents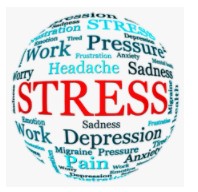 Does stress trigger Meniere's symptoms? New study
According to ClinicalTrials.gov a new set of trials are set to begin at Osaka University, related to stress and Meniere's Disease.
One important aspect of this is that, while many doctors in the west may dismiss stress as a major factor the researchers in Osaka had this to say,
"Attacks in Meniere's disease, characterized by vertigo and hearing loss, are well known to occur repeatedly under stressed environment.

Hitherto, its pathology was revealed to be inner ear hydrops through human temporal bone studies in 1938″

Stress And Meniere's Disease – The Vicious Cycle
A 2013 study published in Acta Otolarygol, 'Psychological condition in patients with intractable Meniere's disease' states:
"Physicians should consider additional treatment strategies for Meniere's disease patients with a long history of disease and hearing loss in the secondary affected ear and also provide psychological support regarding future progressive bilateral hearing loss."
This conclusion was based on the following:
"Between 1998 and 2009, we enrolled 207 patients with intractable Meniere's disease in this prospective study. We used the Cornell Medical Index and the Self-rating Depression Scale to evaluate their psychological condition.
We also obtained demographic and background information relating to sex, age, duration of disease, vertigo frequency, hearing level in bilateral sides, and plasma vasopressin level."
Vasopressin is stress hormone that was was initially viewed as strictly a beneficial hormone to help prevent water loss. It is also referred to as ADH, meaning 'anti- diuretic hormone'.
This means when stress produces this hormone fluid is being retained. The most common medicine to given to Meniere's patients is a diuretic. This is meant help reduce the fluid in the inner ear causing Meniere's.
Vasopressin is a very damaging hormone to the body. It has been implicated as a mediator of renal injury, and acute effects including glomerular hyperfiltration and albuminuria.
Side effects of producing vasopressin include:
slow heartbeat
dizziness
headache
nausea
vomiting
Poor blood flow has been linked to Meniere's disease. The vicious cycle of stress = Meniere's = stress = Meniere's is well known. If you have Meniere's disease, there will be accompanying high stress and anxiety and in turn this will produce more Meniere's symptoms.
Dizziness, headaches, nausea and vomiting with vertigo are all symptoms of Meniere's.
Fight or flight fear literally turns the immune system off. A constant drip feeding of fear then, must impair the immune system constantly.
Stress, anxiety, fear and anger are extremely detrimental to human cellular health. The body has to be constantly in a state of building, regeneration on cells. Stress hormone impairs that process and can result in disease states developing.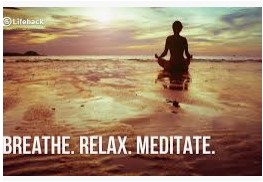 This is why people who are calm, happy, meditate often are usually much healthier than constantly stressed or angry people.
It would seem stress can be both a contributing trigger and perhaps a root cause of Meniere's disease.
The results of the above mentioned study were:
"Neurosis and depression was diagnosed in 40.1% and 60.4%, respectively, of patients with intractable Meniere's disease.
Our results showed that surgical treatment significantly improved vertigo and hearing ability in patients with no psychological symptoms compared with those exhibiting psychological symptoms.
Patients with a longer duration and worse hearing level in the secondary affected ear had a significantly higher incidence of mental illness than those with a shorter duration and better level of hearing."
If you found this article and site useful Click here to support Meniere's Help paypal.me/menieres
Related articles:
Click here to read Managing Meniere's Disease
Click here to read The Need for Balance – Dealing with the Causes of Meniere's
Do you suffer from stress and Meniere's disease ? Use the comment box below or email Mike at meniereshelp@gmail.com
References/Further reading: Psychological condition in patients with intractable Meniere's disease
Tags:
Bone Studies
,
Clinicaltrials Gov
,
Doctors
,
Email
,
Human Temporal Bone
,
Hydrops
,
Inner Ear
,
Meniere Disease
,
Meniere S Disease
,
meniere's
,
Meniere's and Nutritional Supplements
,
Meniere's Disease
,
Meniere's Syndrome
,
Osaka University
,
Pathology
,
stress
,
stress and meniere's disease
,
Stress Disease
,
Stress Management
,
Stressed Environment
,
Vertigo And Hearing Loss
,
Vitamin Supplements and Meniere's Disease