Can PYCNOGENOL help reduce the symptoms of Meniere's Disease?
Table of Contents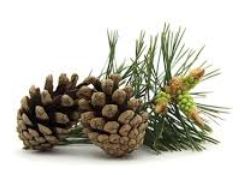 One of the primary treatments for Meniere's, especially in Japan is to improve blood flow in the inner ear. This is why people have such good results with Lipoflavonoid Plus and Ginkgo taken as part of the supplement regimen that has been used successfully for over a decade to help people to live either symptom free, or at least reduce their symptoms to manageable levels.
In Japan pharmaceuticals are prescribed with the purpose of improving blood flow as part of standard treatment of Meniere's.
In July 2014 New research published in Minerva Medica found daily supplementation of Pycnogenol® to significantly improve inner ear blood flow, providing relief from symptoms of Meniere's disease such as tinnitus, dizziness, hearing loss, inner-ear pressure and unsteady balance.
An extract from the above clinical study reads:
PYCNOGENOL for Meniere's Disease: clinical study
Results: There was a more significant improvement in all registry items at 3 and 6 months in the Pycnogenol group (P<0.05). The number of lost working days was lower in the Pycnogenol group. At 3 months, 45.4% of subjects using Pycnogenol were completely asymptomatic in comparison with 23.07% of controls. At 6 months 87.3% of the Pycnogenol subjects were asymptomatic compared with 34.6% of controls. Cochlear flow velocity was significantly better (higher flow, higher diastolic component) in the Pycnogenol group (P<0.05). The subjective tinnitus scale decreased in both groups (P<0.05); the decrease was more significant in Pycnogenol subjects (P<0.05) at 3 and 6 months.

Conclusion: Symptoms of Meniere's disease, flow at cochlear level and tinnitus improved in Pycnogenol subjects in comparison with best management.
Pycnogenol is a natural plant product made from the bark of the French maritime pine, Pinus maritima. Rich in proanthocyanidins, a special class of water-soluble antioxidant flavonoids that are excellent free radical scavengers. Standardized extract yields 90% proanthocyanidins and organic acids. Lemon flavonoids and grapeseed flavonoids are often used to help with the symptoms of Meniere's Disease.

Pine Bark Extract Benefits

Lowers Glucose Levels, Improving Diabetic Symptoms.
Helps Prevent Hearing Loss and Balance.
Protects the Skin from Ultraviolet Exposure.
Decreases Erectile Dysfunction.
Helps Increase Athletic Performance.
Pine Bark Inhibits Clotting Better than Aspirin.
The emboldened benefits above may all be relevant to Meniere's sufferers.
If you found this article useful Click here to support Meniere's Help paypal.me/menieres
Related articles:
Help other sufferers:
If you have had success using Pycnogenol we would love to hear from you so we can inform other Meniere's sufferers as best we can. Equally, we want to hear any negative testimonials. Please tell us about your experiences in the comments box below or email Mike at meniereshelp@gmail.com
References/Further reading: