Meniere's No More
I have just posted a new message from Andrew who has beaten his Meniere's Disease symptoms. In his case he used supplements.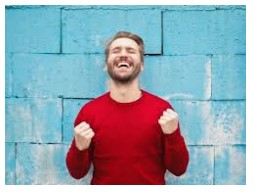 To read Andrew's story and that of many more click on the tab " Meniere's Success Stories" at the top of the page…..
Note: Supplementation has proven very effective in allowing the body to suppress the symptoms of Meniere's disease. How is that possible?
Using supplements is neither a cure nor a treatment.
Rather, the right quality supplements can support the immune system enough for it to deal with the inflammation causing Meniere's symptoms.
The most common factor that prevents this is the fact that "quality" supplementation is often not cheap and many supplements are poor quality, often with fillers meaning what it says on the bottle may not be quite what is in the supplement.
However, supplements or not, it is still possible to overcome the symptoms of vertigo, dizziness, brain fog and tinnitus completely. Many can even restore their hearing, something we are often told is impossible.
We now know that you can find your root causes and triggers and deal with them so you can truly say in your case:
"Meniere's no more"
Book Review: The Need for Balance; Dealing with the Causes of Meniere's Disease
Help other sufferers. Do you have a success story? Can you say for you Meniere's no more ?
Let know all about it in the comments box below or email Mike at meniereshelp@gmail.com
Related articles:
Further reading:
https://pubmed.ncbi.nlm.nih.gov/30256205/
Tags:
Disease Symptoms
,
Meniere Disease
,
Meniere S Disease
,
meniere's
,
Meniere's and Nutritional Supplements
,
Meniere's and Vitamins Supplements
,
Meniere's Disease
,
Meniere's Syndrome
,
Relief from Meniere's symptoms
,
Script Type
,
Sharethis
,
Succcess
,
Supplements
,
Vitamin Supplements and Meniere's Disease