Do you have the symptoms vertigo, dizziness, tinnitus and hearing loss? You may have Meniere's Disease
Table of Contents
You are not alone
If you are suffering from the worst symptoms of Meniere's Disease, it can be a very miserable and lonely existence. Friends and family have no idea what you are going through; how could they?
Sufferers often shrink into their shell, exhausted with 'life'. Every day is an exercise in trying to survive without a full blown vertigo attack or drop attack.
On good days it can be 'just' head splitting tinnitus, pressure on the side of the face, brain fog, confusion, deafness, light sensitivity, sound sensitivity, blurred vision, nausea and dizziness.
On bad days the sufferer can be completed incapacitated with severe vertigo and vomiting. These attacks can often take days to recover from; indeed if 'recover' can even be the appropriate term.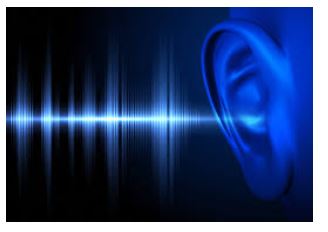 The numbers of diagnosed Meniere's cases varies depending on the source but in the USA it is thought between 600,000 to 900,000 people suffer from MD. In Japan and the UK, it is thought to be around 200,000 in each country.
ScienceCodex.Com claims that Meniere's affects approximately 3 to 5 million people in the United States. The National Institute of Health "estimates" the number to be around 615,000 with 45,500 new cases each year.
When you consider that the vast majority are only ever 'treated' and never cured, the average sufferer is diagnosed in middle age and can suffer for the next 30+ years that would certainly take the numbers to well over one million.
There is no official reporting system for Meniere's cases and no data base so numbers are only ever estimates and could be way off.
If you consider the amount of people who have the symptoms of Meniere's or vestibular disorders but have not been officially diagnosed, the number of people suffering this horrendous condition must be staggering.
Indeed, according to VEDA (Vestibular Disorder Association) 69 million Americans suffer from dizziness and imbalance.
The Meniere's Help email inbox currently holds almost 9,000 messages and this is the 3rd email account we have had dedicated to supporting Meniere's sufferers. The number of online and real world support groups are plentiful, each with thousands of members.

According to MediciGlobal in February 2015 the "Meniere's Disease Team" on Facebook became the largest online patient community with over 35,000 visitors weekly. [Though it has to be said, I searched for this page on FB and it didn't show. That said, you will find several groups with multiple thousands of members]
Taking all this into account, it amounts to a LOT of people suffering (for the vast majority, needlessly in my view So if you find yourself now saying I have Meniere's Disease, you are not alone and there is much you can do.
What to do when you have Meniere's disease
Firstly, do not suffer in silence alone. Join a group and share your experiences with the sympathetic ears of people who understand exactly what you are going through.
If groups are not your thing, don't worry, Meniere's Disease Help is here to help you as much as possible. I have lived through and completely recovered from the worst symptoms of Meniere's Disease. So never hesitate to contact me at meniereshelp@gmail.com
Lastly, you DO NOT have to live with Meniere's. Most in the medical community will tell you that there is no known cause, Meniere's can not be cured but it can be treated or far too often you may hear something along the lines of, "Nothing more can be done, take your drugs and learn to live with it".
Yet the 1000s of people who HAVE cured themselves and been in contact with us alone stand as testimony to the fact that indeed you can free yourself of this condition. If you accept the dogma that you cannot free yourself from Meniere's, then you will not do so. Accept you have this problem and accept there are ways to deal with it, learn what you need and take the appropriate action in your individual case.
The simple facts are: there is no known definitive root cause and no known definitive cure. But there are known root causes and known cures. They can be quite different in each of us, but the resulting dysfunction in the ear and therefore the symptoms are the same. There are several possibilities and each of us can find our own cause(s) and cure by matching these causes to our own individual case.
Read through our main website using the links above and become informed and have a deeper understanding of just what you are dealing with. It is not as hopeless as you may think and no where near as hopeless as the consensus implies throughout mainstream medicine.
Learn how to live symptom free and find your root cause then eliminate it from your life, therefore freeing yourself of Meniere's completely.
You CAN beat Meniere's naturally, with no drugs or surgery and come out of this healthier than you were before your symptoms ever appeared. It can be done, it has been done by thousands and is being done all the time. When you decide it is time, you WILL get your life back.
If you found this article and site useful Click here to support Meniere's Help paypal.me/menieres
Related articles:
By Mike Spencer
Founder of Menieres-Help.Com – Supporting sufferers since 2004
Researcher and author of Managing Meniere's Disease and The Need for Balance – Dealing with the Causes of Meniere's Disease
Help other sufferers. If you have Meniere's disease, share your experiences in the comments box below or email Mike at meniereshelp@gmail.com
Further reading: