There is plenty of evidence to suggest that there are autoimmune connections to Meniere's disease at least for some people. Below we examine the studies and facts around autoimmunity and Meniere's disease.
Autoimmune connections to the symptoms of Meniere's disease
Table of Contents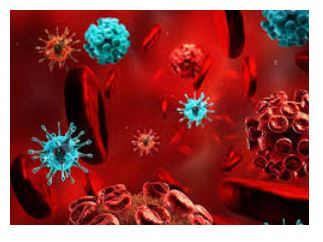 "In order to clarify whether autoimmune mechanisms form part of the etiopathogenesis of Meniere's disease, sera and endolymphatic sac tissues from 30 patients with Meniere's disease were analyzed according to the clinical criteria for autoimmune diseases stated by Mackay & Burnet. Several cases showed hyper gamma-globulinemia, antibody elevation to Type II collagen in the serum and endolymph, positive staining to immunoglobulins and C3 or infiltration of immuno-competent cells in the endolymphatic sac, good response to prednisolone and combination with systemic immune disorders. Other examinations showed a significant elevation of OKT 4/8 ratio and a decrease of OKT8-positive cells, and elevated levels of circulating immune complex and antiviral antibody titers. It is suggested that certain cases of Meniere's disease may have an altered immunological background, which may be attributed to an autoimmune mechanism dependent on humoral and/or cellular responses."
From American-Hearing,org
Hain T. 2012
What is Autoimmune Inner Ear Disease?
Autoimmune inner ear disease (AIED) is a syndrome of progressive hearing loss and/or dizziness that is caused by antibodies or immune cells which are attacking the inner ear. In most cases, there is reduction of hearing accompanied by tinnitus (ringing, hissing, roaring) which occurs over a few months. Variants are bilateral attacks of hearing loss and tinnitus that resemble Meniere's disease, and attacks of dizziness accompanied by abnormal blood tests for antibodies. About 50% of patients with AIED have symptoms related to balance (dizziness or unsteadiness).
The immune system is complex and there are several ways that it can damage the inner ear. Both allergy and traditional autoimmune disease such as ankylosing spondylitis, systemic lupus erythematosus (SLE), Sjoegren's syndrome (dry eye syndrome), Cogan's disease, ulcerative colitis, Wegener's granulomatosis, rheumatoid arthritis, scleroderma, and psoriatic arthritis (Srikumar et al 2004) can cause or be associated with AIED. Another multisystem disease, Bechet's, commonly has audiovestibular problems. Allergy is traditionally suspected to be food related, but there is presently no agreement as to the importance of food allergy.
AIED is rare, probably accounting for less than 1% of all cases of hearing impairment or dizziness (Bovo et al 2009). The precise incidence is controversial.
Read the full report here

This from Vestibular.org
What is autoimmunity? How is it connected to vestibular disorders?
Parts of the immune system, working constantly and behind the scenes, patrol the body in search of foreign invaders and relentlessly attack them once found. On rare occasions, in some people the immune system runs amok, identifies the body itself as foreign, and launches a lethal attack. This self-attack is referred to as an autoimmune reaction.
The immune system can attack just the ear, attack the ear and some other body part like the eye, or attack the entire body (including the ear). An autoimmune reaction also creates debris. Even if the ear is not being directly attacked, it could end up with debris transported from distant locations and deposited by the circulation. This debris in the ear can cause problems.
Some autoimmune disorders that can affect the ear include Cogan's syndrome, relapsing polychondritis, polyarteritis nodosa, Wegener's granulomatosis, systemic lupus erythematosus, ulcerative colitis, Sjogren's syndrome, and rheumatoid arthritis.
Hearing loss has been viewed historically as the main inner ear effect of an autoimmune problem, but the vestibular system can also be attacked. Several factors determine the type of vestibular symptoms that may be experienced. Those factors include the speed with which the vestibular loss occurred, the degree of loss, whether one side or both sides are affected, and whether the damage has triggered a problem with fluctuating function (for example, if endolymphatic hydrops developed from the autoimmune reaction). The symptoms of autoimmune problems can be similar, even indistinguishable, from other vestibular disorders.
Read the whole report here
If you found this article useful Click here to support Meniere's Help paypal.me/menieres
Related articles and posts:
Email Mike at: meniereshelp@gmail.com
Tags:
Abstract Report
,
allergies
,
Antibodies
,
Antigens
,
Autoimmunity
,
Beating Meniere's Disease
,
Download Full
,
Ear Disease
,
Email
,
food allergies and meniere's disease
,
Inner Ear
,
Meniere Disease
,
Meniere S Disease
,
meniere's
,
Meniere's Disease
,
Meniere's Disease Triggers
,
Menieres Syndrome Triggers
,
Relief from Meniere's symptoms