Can Amalgam mercury cause the symptoms of Meniere's disease?
Table of Contents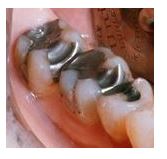 If you suffer from Meniere's disease and have amalgam fillings, you might want to consider the possibility that this could be a root cause of your symptoms. Here is why……
In 16 years of support work and 12 years of research and study we have seen Mercury toxicity to be at the very least a contributing trigger and more often than not (when present) it would appear an obvious root cause. Removal of amalgam fillings followed by a heavy metal detox seems to have resulted in the elimination of Meniere's symptoms in numerous cases that we know of alone. More famously, Ben Zander's case below is a great example.
Based on our research and experience Mercury toxicity through amalgam fillings is only one of several possible root causes of Meniere's symptoms.
Bear in mind that in terms of root causes, what may be relevant in one case may have little to no relevance in another.
Amalgam however, is a very common theme among many sufferers.
Ben Zander, the conductor of the Boston Philharmonic Orchestra, almost had to give up his career because of the debilitating symptoms of Meniere's 'disease' and almost lost his hearing. Cruel for a musician of such standing. He would have to leave concerts half way through.
"They told me it was Meniere's disease and there was nothing they could do about it," said Zander.
[I can not count how many times we have heard this…..and it is simply NOT TRUE. There is so much you can do.]
Zander went from doctor to doctor, and no one could help. He was eventually referred to biological dentist Dr. G. Robert Evans of the Groton Wellness Dental Spa and Medical Center. Evans traced his symptoms to the amalgam fillings in his mouth. Fillings that were partly mercury. Evans removed 15 fillings immediately. (See Ben Zander's testimony on video below)
Mr Zander completely recovered after having the amalgam/mercury removed and has not had an attack since.
"Mercury is the most toxic non-radioactive substance known to man. It is 1,000 times more toxic than lead", said Evans.
The American Dental Association said the FDA acted appropriately when it 'found' that dental amalgam is a safe and effective treatment option for the general public. But the ADA also supports the feds' recommendation to continue review of existing and new scientific information as it becomes available.
However, "The World Health Organization declared there's no safe level of exposure to mercury," said Evans, who runs a mercury free practice.
"The fact that I got over my Meniere's disease because I had the metal out of my teeth is not proof it caused a problem but that's what happened," said Zander, who said he has never missed another concert after having his fillings removed. [I am not sure how much more proof is needed?]
When a dentist removes amalgam and the mercury in it, it is so toxic that it can not be thrown away because it is deemed a environmental hazard. A toxic waste hauler is called in to dispose of it.
Dr Evans says," If you took a good size mercury filling and placed it in a ten acre lake, it would warrant a fishing advisory that you can't fish in that lake".
Dr Tom McGuire runs a mercury free dental surgery and writes extensively on mercury toxicity. He explains,
"The majority of people I've consulted with do not understand just how devastating chronic mercury poisoning is to their health. Without this awareness it is difficult to fully appreciate the need for, and value of, participating in a mercury detoxification program that supports the body's efforts to remove the accumulated mercury and heal the damage done by it.

I've also found that most people think that it is enough just to have their mercury amalgam (silver) fillings removed and, once they do, the problems they equate to mercury exposure from these fillings will quickly go away. When the mercury related symptoms don't improve in a short period of time they often get frustrated and think that their amalgam fillings didn't cause or contribute to their health issues. I believe that if they were educated about the destructive effects of chronic mercury poisoning more people would not only commit to having their fillings removed but also stimulate participation in a mercury detoxification program.

The first place to start this education is to realize just how toxic mercury is to the body, including how it does its damage and why it must be dealt with in a unique way. I believe that in order to effectively treat chronic mercury poisoning and appreciate the need for removing the accumulated mercury from your body, it's critically important to see the big picture.

Mercury amalgam(silver) fillings are the main source of mercury exposure and nearly 200 million people in the USA alone have them. These fillings continuously release mercury as a toxic vapor and as much as 80% of the vapor enters the body. It is fat soluble and can enter every cell of the body and particularly harmful to the brain. The safest way to remove the source is to find a mercury free dentist. www.dentalwellness4u.com has the largest mercury free dentist listing in the world."
Mercury is toxic in extremely small amounts, it can accumulate in the body over time, and contribute to or compound all manner of illnesses and the vast majority of sufferers will have no idea they are carrying the root cause of this in their mouths 24/7.  For example mercury can:
Attach to proteins and enzymes and interfere with their normal function
Create autoimmune diseases and impair the blood and cardiovascular system
Interfere with, or overload, the natural detoxification pathways of the liver, kidneys, skin, and bowel.
Impair the function of the nervous, endocrine, immune, enzymatic, gastrointestinal, reproductive, and urinary systems.
Increase allergic reactions.
Cause harmful intestinal bacteria, including

Candida

, to become immune to antibiotics.
Dramatically deplete the body of its most important antioxidants.
The emboldened words above highlight the amount of possible contributing factors to Meniere's Disease that mercury affects. Autoimmunity has been linked to MD, impaired micro circulation has been linked to MD and improving blood flow has been shown to improve symptoms, MD has been linked to problems with the central nervous system, endocrine disorders have been linked to MD, supporting the immune system through diet/supplementation has been shown to reduce or suppress symptoms of MD, allergies have been linked to MD, Candida albicans/fungal infections have been linked to MD, high dietary intake of antioxidants has been shown to help reduce or eliminate symptoms of MD. (*MD- Meniere's Disease)
A study published in Environmental Health Perspectives: 'Thyroid hormones in relation to lead, mercury, and cadmium exposure in the National Health and Nutrition Examination Survey, 2007-2008.' It was stated that," Heavy metals, such as lead (Pb), mercury (Hg), and cadmium (Cd), are known toxicants" and concluded with "Our analysis suggests an inverse association between Hg[mercury] exposure and thyroid hormones."
Another study published in Environment International in 2012: 'Mercury and thyroid autoantibodies in U.S. women' stated, "Mercury exposure has been associated with cellular autoimmunity and mercury accumulates in the thyroid gland." and concluded with, "Results suggest an association between mercury and thyroglobulin autoantibody positivity."
Other studies also connect mercury toxicity to thyroid issues. Thyroid dysfunctions have been linked to Meniere's disease in over one 3rd of sufferers.
There is still a reluctance by some in the medical community to accept the obvious link of amalgam to Meniere's, despite the known toxicity of mercury. The fact that mercury is one of the most toxic elements on earth, the case of Ben Zanders and the countless Meniere's sufferers who have contacted us over the past 12 years is evidence enough that you should not dismiss the possibility that it might be the root cause or a contributing factor in Meniere's for many people.
You make your mind up, but I know I had my solitary amalgam filling removed and replaced with 'ozone treatment' in Japan several years ago. See ways to detox heavy metals including Mercury further down the page.
Amalgam mercury and Meniere's disease videos:
Watch Ben Zander's testimony.
Biological Dentist's testimony to FDA on Mercury toxicity from amalgam fillings.
More FDA hearings on the history and deception of the use of mercury in dental fillings
Detoxing Mercury
If you remove amalgam fillings you may still need to detox and flush the Mercury from your body.
There are many ways of detoxing heavy metals such as Mercury:
To help your body excrete and eliminate mercury and other heavy metals try these natural detox methods below or use the heavy metal detoxification supplement at the bottom of the list:
#1. Epsom Salt
Epsom salt is a mixture of magnesium and sulfate. Magnesium helps to regulate over 300 enzymes in the body. Sulfate helps flush toxins from the body and is necessary for the health of your skin, joints and nervous system.
Sulfate molecules are negatively charged and are able to both attract and extract heavy metals from the body. We know that the magnesium and sulfate in Epsom Salt penetrates the skin, so soaking in an Epsom Salt bath is a very gentle and useful detoxification practice.
Directions:
Mix 2 cups of Epsom Salts in a tub of warm water. Soak for 20 minutes several times a week. You may add in 1 drop of each of the following essential oils to enhance the bath. Rosemary, juniper berry and cilantro are good choices for detoxification and tangerine and geranium are purifiers.
TIP: To help the oils disperse, mix the oil into 1 tablespoon of coconut milk or the milk of your choice before adding it to the bath water.
#2.  Cilantro & Chlorella
1. Cilantro is rich in many vitamins and minerals (potassium, calcium, manganese, iron, magnesium, vitamins A and K). Studies also document proven antiseptic, antifungal and anti-inflammatory properties. Amazingly, Cilantro has been found to successfully remove Mercury, Aluminum and Lead from the body!
Directions:
The easiest way to incorporate cilantro into your healing protocol is to consume about ¼ cup of fresh cilantro leaves daily. You can do this in a smoothie or by mincing the leaves and adding them to your meals. Do be careful not to consume much more than ¼ cup of cilantro daily, because the chelating effects can be quite real.
Cilantro PULLS heavy metals out of your tissues, but you also need to bind it and excrete it. This is where chlorella comes in!
2. Chlorella absorbs heavy metals and facilitates their release from the body when you urinate. In a German study, high doses of chlorella were found very effective in eliminating heavy metals from the brain, intestinal wall, muscles, ligaments, connective tissue and bone.
#3.  Garlic, Probiotics & Silica
1. Garlic has been scientifically proven to treat heavy metal poisoning by binding with the heavy metals so they they can be excreted rather than deposited in bone and tissues.
The allicin in raw garlic not only has significant antioxidant properties, but is also antifungal, antiparasitic and antibacterial. This is important for helping support immune health while your body is working to detox.
Directions:
Add crushed/minced garlic to your food daily. Tasty ideas range from garlic broth to a lively pesto.
2. Probiotics are protective powerhouses. An article from probiotic expert resource, BodyEcology, noted that "a 2012 study from the Lawson Health Research Institute explored the value of probiotics in those who have an accumulation of heavy metals.
"According to researchers, the friendly gut bacteria Lactobacillus have the ability to detoxify heavy metals. Other studies report that probiotics may be valuable tools for cleansing the body of the heavy metals lead and cadmium."
Directions:
Add a daily lactobacillus supplement or consume plenty of fermented foods. Lactobacillus bacteria are prevalent in fermented foods like yogurt, kefir, sauerkraut, kombucha and fermented vegetables. Not only will you be working to cleanse your body from heavy metals, but you'll also be supporting great digestive health and a lower inflammatory response.
3. Silica–rich foods and herbs are great choices for a heavy metal detox. In a 2009 study, silica was shown to be protective in subjects with high aluminum exposure.
Aluminum is excreted via urine when you supplement with silica. Proper hydration and adequate vitamin B1 and potassium are necessary when using silica though.
Directions:
Try supplementing with a horsetail tea or tincture or focus on silica-rich foods for several weeks. Horsetail should not be used long term (an herbalist can guide you if you're interested in focusing on herbs for detoxing).
According to the 1993 book Silica: The Forgotten Nutrient by Klaus Kaufmann, the richest food sources of silica are (foods are measured in 100g; Silica content is measured in mg):
Oats: 595
Millet: 500
Barley: 233
Potatoes: 200
Whole wheat grain: 158
Jerusalem artichoke: 36
Red beets: 21
Corn: 19
Asparagus: 18
Rye: 17
Horsetail is a weed that is used as a diuretic and astringent in herbal remedies. The silica content of horsetail is unmatched and is likely the reason why people who use it give accounts of shiny, healthy hair, nails and skin. Beyond beauty, the silica in horsetail may also be a good choice for removing aluminum from the body.
The above stand alone herbal supplements may be able to help detox you of Mercury. Alternatively you can use a specific heavy metal detoxication supplement such as Folium pX or its equivelant. 
Folium pX Immune System Support, Full Body Cleanse, Heavy Metal Detox, Mercury, Lead, Arsenic, Barradium, Gadolinium, Cadmium Poisoning, Super Antioxidant Supplement, Pine Bark, Grape-Seed Extract
Antioxidants are vital for everybody regardless but for the Meniere's sufferer perhaps even more essential. Both pine bark (used in pycnogenol) and grape seed extract help blood flow and are both used to help ease the symptoms of Meniere's disease.
*October 27th 2020 update*
From Mercola.com: Consumers for Dental Choice have Sued the FDA and Won
FDA Admits Amalgam Dangers
"After years of pressure from Consumers for Dental Choice and its allies, the FDA finally admits the unvarnished truth about amalgam, noting that "Dental amalgam is a mixture of mercury and a powdered alloy made up of silver, tin and copper" that "releases small amounts of mercury vapor over time."
The FDA warns mercury fillings may adversely affect people in certain high-risk groups and should be avoided

The FDA also advised against use of the misleading term "silver fillings," and urges patients to discuss all dental filling options with their dentist
For help in removing your amalgam fillings and alternatives in the US:
Dental Amalgam Mercury Solutions (DAMS). Email them at: dams@usfamily.net or call 651-644-4572 for an information packet. For people outside the USA: International Association of Mercury Safe Dentists
If you find this site useful Click here to support Meniere's Help paypal.me/menieres
Related articles:
By Mike Spencer
Founder of Meniere's Help -Supporting Sufferers Since 2004
Researcher and author of Managing Meniere's Disease and The Need for Balance – Dealing with the Causes of Meniere's
Help other Meniere's Sufferers. What are your experiences with amalgam fillings and Meniere's. Tell us all about it in the comments box below or email Mike at meniereshelp@gmail.com