Table of Contents
Meniere's Disease or Chiari malformation – which is it?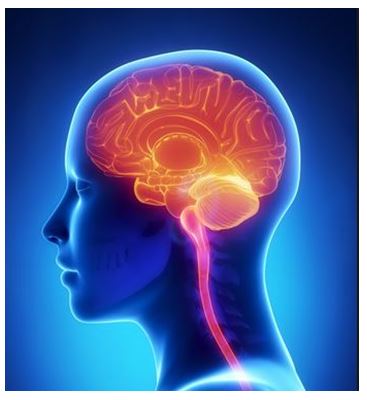 In my books I cover at length the idiopathic nature of MD and the fact that 'Meniere's' is simply a label for a set of symptoms, the root cause of which can vary from person to person. By identifying the root cause or causes of your Meniere's disease symptoms in your individual case and correcting or eliminating these causes, it is possible to reduce or eliminate the symptoms themselves.
I recently received an email from the husband of a long term Meniere's sufferer looking for answers. His wife had recently had a drop attack and ended up in hospital where she was diagnosed with 'Type 1 Chiari Malformation'.
Study shows Chiari patients have "Meniere's like syndrome"
In a four year study of 364 Chiari patients (http://asap.org/index.php/medical-articles/four-year-study-of-chiari-i-malformation/) it was found that 74% patients had "Meniere's like syndrome ": dizziness, disequilibrium pressure in ears, tinnitus, decreased hearing, true vertigo and nystagmus.
This would perhaps be of particular interest to Meniere's sufferers who also suffer from Migraines as Chiari often results in headaches.
Muskuloskeletal imbalances in the back, neck or jaw are commonly found root causes of Meniere's symptoms. After correction or treatment in most cases symptoms are reduced or eliminated altogether. The reason that in some cases symptoms are not 100% eliminated may be that there is more than one root cause present in addition to long term damage to hearing nerves.
As I point out in The Need for Balance and back up with scientific medical data, statistics and the experiences of sufferers, there may be more than one cause in each individual case. So it is important to cover all possibilities and deal with them accordingly.
The connection to Meniere's and mukuloskeletal imbalances such as in the spine is often dismissed by mainstream medicine however the data proves otherwise. In the four year study of Chiari it was found that, in all 364 patients the most common and reliable finding was compression of the CSF spaces posterior and lateral the cerebellum.
Chiari patients are often not aware of the problem. Meniere's sufferers are often not aware they have neck or spine issues. When chiropractic manipulation is not successful in reducing Meniere's symptoms in those aware of neck problems, it may be prudent to get checked for Chiari.
According to Mayo clinic Chiari malformation type I occurs when the section of your skull containing a part of your brain (cerebellum) is too small or is deformed, thus putting pressure on and crowding your brain. The lower part, or tonsils, of the cerebellum are displaced into your upper spinal canal.
Dr. Thomas Milhorat, Professor and Chairman of Neurosurgery University of NY, Brooklyn explains things slightly differently:
"CSF [Cerebrospinal fluid] that is compressed has to go somewhere. In man, under normal conditions, we secrete spinal fluid. We can increase that secretion but we cannot decrease it. It happens at .37 cc every minute of our lives. When we're upright, sleeping, running, resting. We produce 500 cc a day. It's formed in the ventricles, circulates down through the 3rd ventricle into the aqueduct of Sylvius, into the 4th ventricle. It exits and then it surrounds all the structures of the nervous system. There is a watery bath between brain, spinal cord, cerebellum and the inner table of the skull. In Chiari patients there is reduced volume. Where does it go? Some of it is distributed up into the head, squeezed up and some is squeezed down and this may very well contribute to the formation of SM in some patients. We believe this displacement of spinal fluid into the cranial cavity may be a suitable explanation for the typical Chiari Symptoms. Distribution of CSF out of the posterior fossa into the semi-circular canals can produce in some a sea-sickness syndrome- dizziness, disequilibrium, pressure in the ears, tinnitus, and so forth. It appears to all begin with a too small posterior fossa that compresses the spinal fluid at the back of the head.
Direct bony pressure can also produce complaints. If the compression of the skull is too great, if the retroflexed odontoid (basilar impression) is too great you can have direct compression of cranial nerves or even brainstem. That can produce problems with swallowing, sleep apnea, hoarseness, tremors, and palpitations. Symptoms of Chiari I appear to be due to two basic phenomena that share in common a small back of the skull, a bony dysplagia of the base of the skull and cervical-medullary junction. These are increase of CSF pressure both in the head and in the spinal canal and direct compression of nervous structures. It is not a malformation of the brain itself."
You can take three things from this article. One, that Chiari should be on your list of possible root causes to investigate. Two, musculoskeletal imbalances are a very real possibility for you to consider.
It would seem Chiari malformation is quite rare and there are many other reasons you may be suffering the symptoms of Meniere's. That said it may be worth getting checked for this possibility.
Video: What are the symptoms of Chiari Malformation?
If you found this article useful Click here to support Meniere's Help paypal.me/menieres
By Mike Spencer
Founder of Menieres-Help.Com.
Researcher and author of Managing Meniere's Disease and The Need for Balance – Dealing with the Causes of Meniere's
Help other Meniere's sufferers. Do you have experience with neck/spine issues and Meniere's or Chiari? Tell us all about it in the comment boxes below or email Mike at meniereshelp@gmail.com
References/Further reading: