Beating Meniere's Disease – Paul
Table of Contents
Do you really have to live with Meniere's Disease? – New Testimonial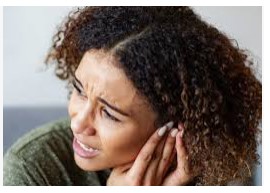 It is true that you can suppress your Meniere's symptoms with dietary changes, quality supplements and lifestyle changes. However, you can eliminate your root cause and live completely free of Meniere's, period!
Either way beating Meniere's disease is very possible. Never let anyone tell you, "There is nothing more to be done, learn to live with it."  This kind of outdated dogma is still being pushed on sufferers unfortunately. While the focus is on treating, rather than looking for root causes or strengthening the immune system things will not change anytime soon.
Paul's comments
Paul left this comment on an old Menieres-Help.com video on youtube :
Shared publicly – Dec 26, 2013 "Meniere's Disease. How some people are beating it"(The video is actually old (from 2006 – the comment is from December 2013) and somewhat out of date in that although it is still relevant, we have come a very long way since it was recorded.
In the years since we have proven that not only can you suppress the symptoms with dietary considerations, you can through a process of elimination find and eliminate your own particular root cause, or causes. (there may be more than one to take into consideration) We are all different so what is true for one may not be relevant for another. )
P Ott commented on a video on YouTube.
"Thank you so much. I was spinning for weeks and I am now normal again. I went to your website and after finding the supplements you suggested I took them for two days before almost all my symptoms went away. Thank you. Just a note I had a very hard time reading through the site because I couldn't read for more than 5 mins or so due to dizziness. Maybe just put a tab that says THE CURE with the list of supplements.
By the way I have been to many doctors and ENT specialist and they have no clue that this works. Without people like you I would still be suffering. You totally rock. I think what you are doing very very important and you helped me get my life back."
Thank you Paul
This was my response:
"Thank you for the kind words Paul. Great news that you recovered so quickly. It varies from person to person so you were lucky in that it happened so fast. This video is rather old.

Thank you for the advice about the site. We don't like to use the word "cure" for a few reasons. It sounds sensationalist and scares people away and if the truth be told we don't see this a a cure, for two reasons: Meniere's is not a "disease" to cure; it is an idiopathic set of symptoms and more importantly the supplements we use support our body's own immune system enough for it to deal with the inflammation in the ear by itself.

Our website is in the process of being brought up to date and will be uploaded soon because although we still stand by the fact the supplements we use keep you symptom free, many people can't afford them or access them in some countries.

We have been supporting sufferers for over 10 years and have studied and researched underlying causes for over 5 years and can now say categorically that nobody has to live with this condition. We can all find our cause.

Anybody reading this that wants help, please contact us at meniereshelp@gmail.com or contact us through the blog (menieres-help.com/blog) or website (menieres-help.com)"
To learn more about the supplements Paul is referring to CLICK HERE
More on Beating the symptoms of Meniere's Disease
click the links below to learn more about beating the symptoms of Meniere's disease
Click here to read Managing Meniere's Disease
Click here to read The Need for Balance – Dealing with the Causes of Menieres
Related articles: